The Trapline Association is excited to offer expanded parking and door-to-door convenience to Cabin Fever Days goers this year.  The FREE parking shuttle will operate from noon-12am on Saturday, and 12pm-8pm on Sunday.  You can park in any of the following locations and the shuttle will deliver you to the Barstool Ski Races or to any other stop on the shuttle route that you wish.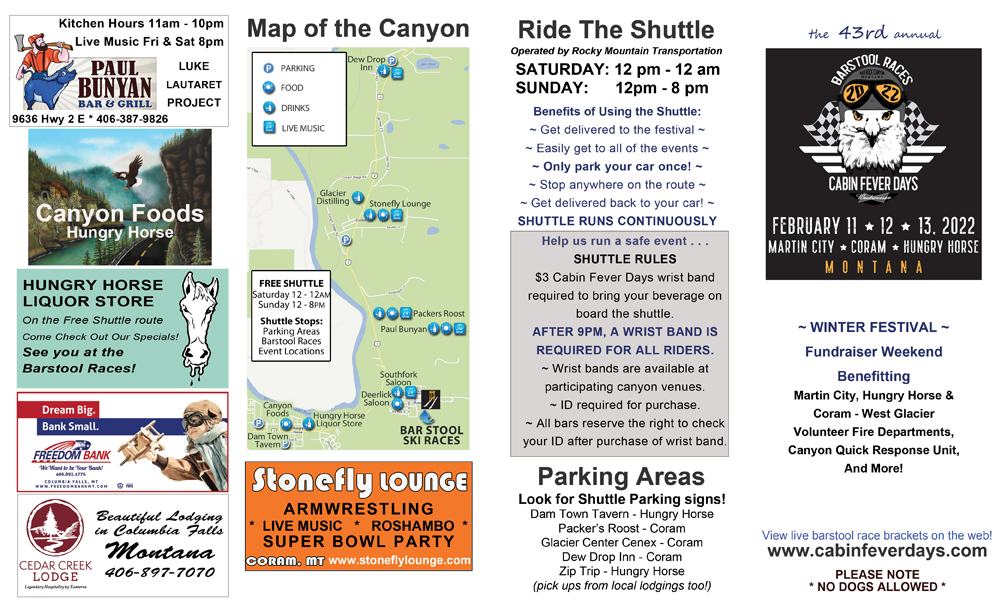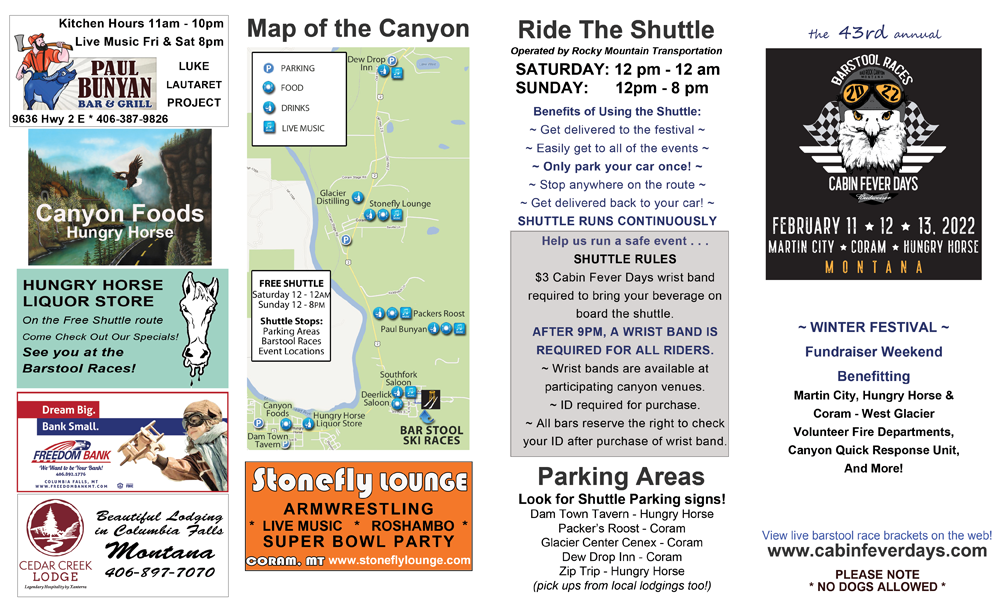 PARKING AREAS
Dam Town Tavern area, Hungry Horse
Zip Trip, Hungry Horse
Packers Roost and Overflow lot on the bike path near Packers Roost, Coram
Glacier Center Cenex, Coram
Dew Drop Inn, Coram
FUN PLACES TO GET OFF THE SHUTTLE
Hungry Horse: Dam Town Tavern
Martin City:  Barstool Ski Races, Vendors, Southfork Saloon, Deerlick Saloon
Coram:  Packers Roost, Paul Bunyan, Stonefly Lounge, Glacier Distilling, Dew Drop Inn
The Free Parking Shuttle is sponsored by the Trapline Association and in partnership of several local businesses. There isn't a timed schedule, the 14 passenger vehicle operated by Flathead Glacier Transportation will just be making the rounds. Look for "SHUTTLE PARKING HERE" signs!